Your All-Inclusive Adventure
Fish Kodiak Adventures Lodging
UPDATE:  Thank you all for your inquiries for Fish Kodiak Adventures.  Please check our calendar for availability as of January 1, 2023.
A group of 4 to 6 is needed to confirm your reservation.  Accommodations include 4 bedroom and 5 bath rooms.  After this season we are revamping our services.  We are certain it will be a huge and favorable success.
Your stay with us will include all the comforts of home when you're not out fishing. Overlooking the Pasagshak River on the southeast side of Kodiak Island, Fish Kodiak Adventures Inn is a full service, family style Bed and Breakfast. We're open April 15 through October 31.
Private rooms, each with a private bath
Home-cooked breakfast and dinners
Boat sack lunches
Your hosts live on-site and will ensure you enjoy your trip
Large open kitchen
Dining area
Great room
Daily housekeeping; Laundry facilities available
Satellite TV
Wireless phone and internet service
2 Night minimum stay
Airport Shuttle* to and from the Inn
*Recommended travel to Kodiak Island: Fly to Anchorage and book a commercial flight on
Ravn Air Alaska
 or
Alaska Airlines
to Kodiak (250 miles southwest). We'll pick you up at the airport and drive you to Pasagshak. No small airplane travel is required.
Fishing with Captain Rick
Salmon (King, Coho and Sockeye), Halibut, Rock Fish and Ling Cod are plentiful in the protected areas of Kodiak Island. Trophy King Salmon and huge Halibut are attracted by a wealth of bait fish such as herring and candlefish. Beginning in May, we fish nearby Ugak Bay with it's shallow waters with gentle currents. You adventure includes:
Fishing Geer
Guided Saltwater and Freshwater Charters
Solo fishing on the Pasagshak River
Catch Cleaned
Fresh Fish Vacuum Sealed and Frozen
2lb to 50lb Fish Boxes Provided
Take Your Fish Home with You or Ship via UPS or FedEx
Exclusive Charters
Reserved for groups of four or more, your exclusive fishing adventure will be tailored to your every wish. Your party will have the entire Inn to yourselves— including a personal cook for all your meals, gear and tackle, custom tailored fishing with Captain Rick and the C-Grace fishing vessel at your personal hail.
Shared Charters
If your party is three people or less, you will join fellow fishing adventures at the Inn and on fishing charters. Excursions and activities will be tailored to the group as a whole.
Adventures for Everyone
Fish, hunt, hike, bird watch, whale watch, bear watch or just kick back and relax to enjoy the peace and quiet Pasagshak has to offer. Book a bear viewing or fly out adventure with
Andrew Airways
.
Check Availability
Call Today to book your adventure
Email us for our Rate Card or
More Information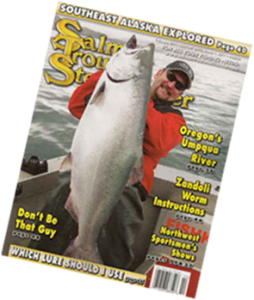 We'll make you famous!
Book with us and you too
could make the cover.